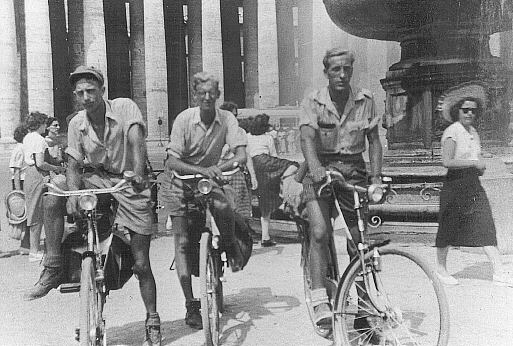 Rome, St. Peter's square, July 29, 1950.
Arrival of three Dutchmen after a sixteen days' cycling pilgrimage from Delft to Rome.
The cyclists are Jan van Nelle (left), Toon van Dam (center) and Piet Weber (right, on a Gazelle bike).
Thanks to Piet Weber and W.P. van Zeijl for this photograph.