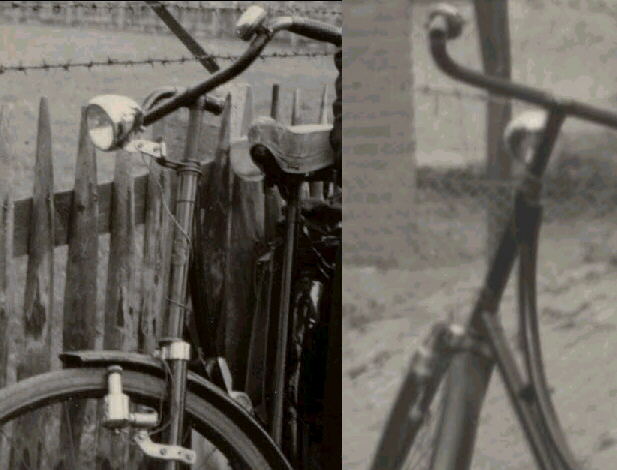 ... it seems to be the same bike like the one on the first picture (above). If so, it must be a
Simplex "priest's bicycle", which resembles a ladies' bike but is built to be stronger.
With two friars as teachers, this presumption is likely to be true.
Thanks to Boudewijn Rückert for this photograph and to Gerlof Langerijs for his investigations.